Rich Presence and Warm Bottom
Its rich presence and warm bottom allow your mixes to come together quickly without heavy EQ.
A rugged shockmount for any application
The ST170 comes with Sterling's SM5 shockmount. The Sterling SM5 microphone shockmount isolates the ST170 from unwanted ambient rumble, vibrations and other noises. It's sized for mics that are wider than most "pencil" microphones, yet smaller than conventional "large" mics. The sturdy elastic bands keeps the mic safe and secure, no matter which position they're in, while the aluminum/zinc design and a premium automotive-quality titanium finish provide rugged construction that will last for years.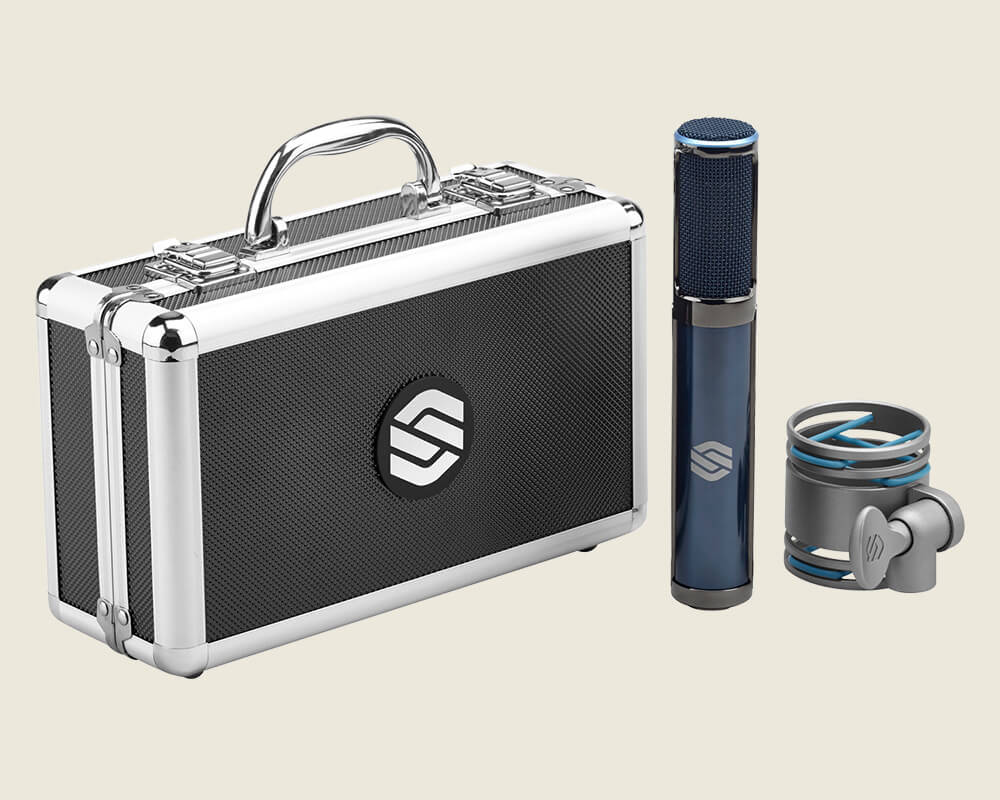 What's in the box?
ST170 active ribbon microphone
SM5 metal shock mount
Sturdy aluminum carry case
Owner's manual