More headroom without the hum
With a switchable high-pass filter and attenuation pad, the Sterling Audio ST155 Large-Diaphragm Condenser Microphone provides additional versatility in the recording studio. Its 1" large-diaphragm design delivers detailed and articulate sound, while its hand-assembled capsule and custom-wound transformer capture incredible smoothness and warmth.
A rugged shockmount for any recording application
Included with the ST155 is a premium metal band-suspension shockmount. The Sterling SM8 microphone shockmount isolates the ST155 from unwanted ambient rumble, vibrations and other noises. Its aluminum and zinc design, and premium automotive-quality titanium finish provide rugged construction, while its toothed angle-adjustment keeps your mic solidly in place.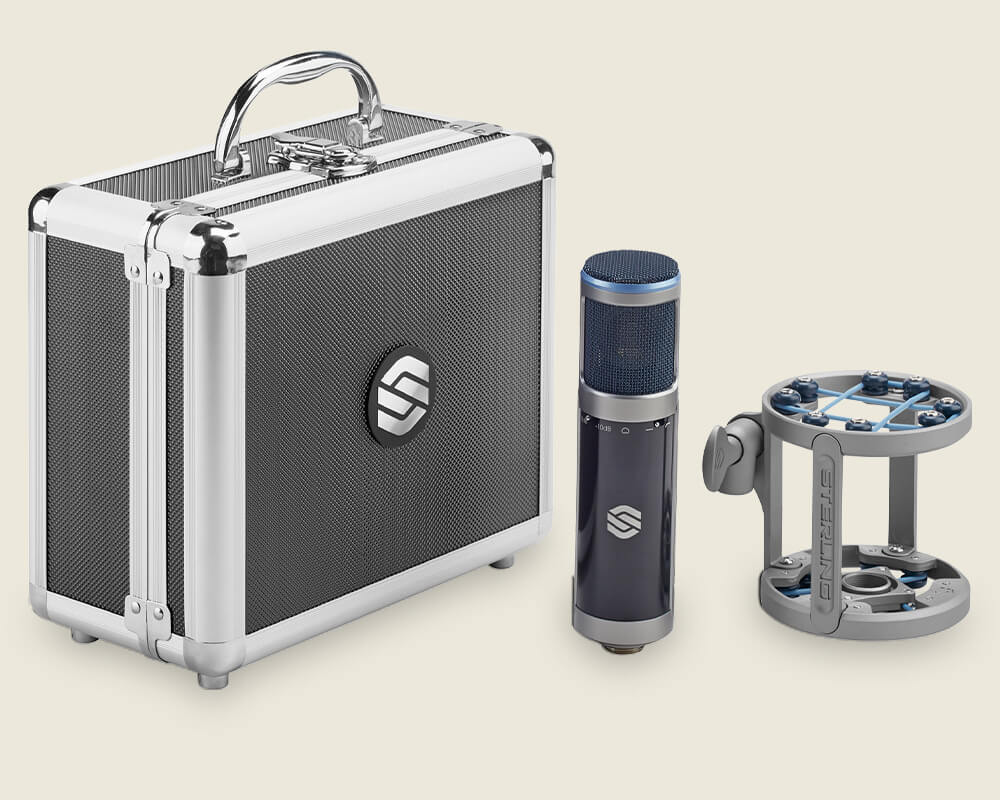 What's in the box?
ST155 Large-Diaphragm Condenser Microphone
SM8 premium metal, band-suspension shock mount
Custom padded aluminum carry case