Crash/ride cymbal isolation
Unwanted acoustic reflections come from multiple sources: Intended sound source reflecting off of untreated walls and ceilings back into the microphone pick-up pattern; unintended sound source bleeding into the microphone.
Snare/hi-hat isolation
The Sterling UMS has an extremely versatile lightweight aluminum design which includes a flexible gooseneck that easily clamps to most microphone stands, so you can hook it up in almost any angle or configuration to accommodate the complexities of drum microphone placement.
Keeping the hi-hat isolated from the snare drum gives you a perfect clean mix that's highly controllable; for a robust full recording you can always add distant reflections with room ambient mics as well.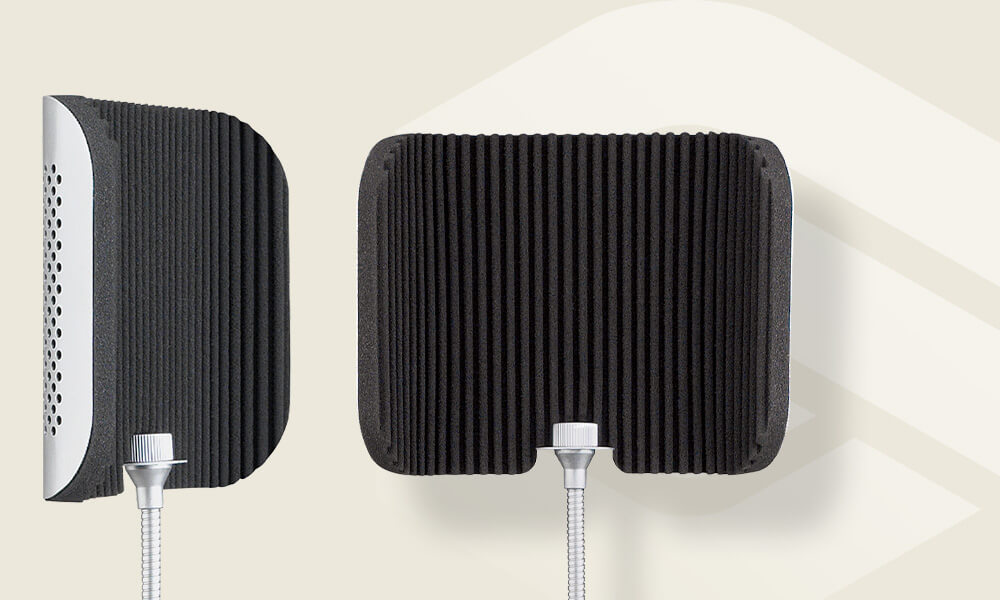 What's in the box?
UMS utility microphone shield